What they say
Testimonials
Live Your Best life
Serve A Beautiful Mistress
I have found myself.
I love and I serve.
I now know at last
what
and who I am, a love slave.
– Rogue of Gor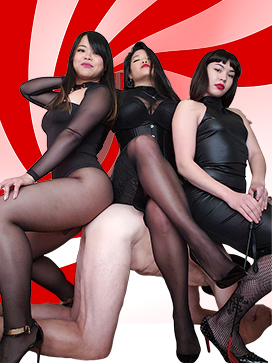 – Reviewed by Chris Hardt July 2018
When Asian Domination Fantasies Come to Life

"I had the session of a lifetime with three of the most stunning Asian Dommes ever!  I am Mistress Alexis Kim's slave and have been serving Her regularly. Mistress Alexis is everything I could ever want in a Mistress and our sessions are incredibly erotic.  Mistress Alexis is extremely well connected in the community. So much so that she was in contact with two incredibly hot Mistress sisters.  Two of her Mistress friends were coming to visit Atlanta to go to a concert, and Mistress Alexis asked me if I would be interested in a double, maybe even triple session.  It has always been a fantasy of mine to be with more than one woman, but to be with three was quite overwhelming to think about.  It was the chance of a lifetime to make a dream come true so I splurged on a fantasy I'll never regret. Mistress Alexis set up the appointment and took care of every detail down to the etiquette of engagement, deposit and not exactly a play by play, but an arousing cock tease that would bring any man to his knees gasping in pleasurable pain.
As the session day approached, I was ecstatic to be serving My Mistress and her beautiful friends. But I was also getting a bit anxious and nervous. Mistress helped me though this and we scheduled a prep session in advance. All D/s pep talks aside, she taught me basic Gorean slave positions, reviewed protocols, and helped me set my own expectations.  I was now ready and more excited than ever.
So the day arrives.  I go to the dungeon and am greeted at the door by Mistress Alexis. I immediately fall to my knees and kiss Her feet as a proper greeting. She directs me to greet AstroDomina and Mistress Raevyn the same way.  I was already in heaven by the ambiance They created.  Dominance, Ecstasy, and Female Supremacy.  Immediately They put me into chastity where I would remain for the entire session.  This is excruciating pleasure and pain.  It was undeniable the most heightened sense of erotic tease and denial at work. What they desired was the law of the land.  I then served the divine Mistresses wine appropriately, as taught to me by Mistress Alexis.  
The Mistresses are now ready to play.  I am now shackled to the St. Andrews Cross where They take turns flogging, whipping, and ultimately caning me.  From there They lead me to an inversion table where I submitted to the most erotic stocking and ass worship you could imagine from all three Mistresses!  This was followed by scissoring and smothering all while inverted and hooded.  I felt all the blood rush to my head.  My world was figuratively and literally turned upside down.  At this point I was a no limits slave at Their mercy. They were untouchable. 
Now the Mistresses wanted to have fun with each other!  They shackled me to the bed on my back and started to please each other.  AstroDomina decides to blindfold me (not fair!) during Their play.  Mistress Alexis in now laying on me and AstroDomina is servicing Her with a huge black dildo while she is describing it in detail to me. Mistress Alexis comes several times and is dripping all over me.  All the while Mistress Raevyn is up by the headboard making me kiss Her feet and sitting on my face!  Mistress Alexis and AstroDomina change places. I can feel their weight shifting over me with Mistress Alexis now fucking Miss AstoDomina with the strappon.  Mistress Raevyn is still having me kiss Her feet and sitting on my face. 
Now the session is coming to a close.  I am back on my knees and serve the Mistresses more wine. Its time to say my goodbyes. So of course I kiss each of Their feet and thank Them. It's pretty incredible when a fantasy becomes reality.  This was a fantasy of a lifetime realized beyond anything I could have ever dreamed of!  Mistress Alexis is incredible and the love she has for Her friends Mistress Raevyn and AstroDomina showed throughout the session."
– Reviewed by AspX April 2017
That Magic Moment
" During the life of every legendary Domme, the ones we all talk about as being on our "bucket list" of who we wish to session with, there is a time where their natural inclinations as a Dominant are there but they themselves are just blooming into who they will become. During this time, these "future legends" are at their most enthusiastic… soaking up knowledge and experiences like a sponge. Most everything is new and exciting and they wish to play and learn and try and explore during a session rather than just doing an activity the way that they have settled into. Later in their career, that technique will be honed and better but that feeling of excitement is palpable when you meet and play with them at the beginning. Of course, without experience and training, there isn't confidence or solid technique as of yet.
But, there is a magic moment where the newness and pure enthusiasm for learning and play connects with enough experience and training to have the basic technique of their craft and the confidence to trust their instincts because of it. No one can predict when that magic moment will begin or how long it will last but only a lucky few are ever fortunate enough to connect with a Domme during this time in their career. I can honestly say that I am one of those lucky few when it comes to Mistress Alexis Kim as she is dead on in her magic moment right now.Mistress Alexis Kim is based out of Atlanta and unlike most younger Dommes, she has actually been trained in a very classic style by Mistress Ayn and Mistress Ultra Violet of the Atlanta Dungeon rather than having to learn on her own or from peers of her own age. Unfortunately, my own experience with her didn't occur at that great facility but rather in an Air BnB style condo when we both happened to be visiting
Las Vegas at the same time.
While searching for options on that visit, I came across an ad for Mistress Alexis Kim that made me drool (she is a beautiful woman of Oriental descent in her mid-20s with long black hair down to her lower back and a body that looked amazing in the pictures but that is even better in person) and I was excited that the ad showed that she would still be in town until the middle of the week. Unfortunately, I have to admit that I had never actually heard of her before (usually a red flag for me) but after doing a little research and finding out her connection with the Atlanta Dungeon, I was fully confident that she
was someone to see.
I read her site, contacted a Domme I know to arrange a reference then filled out her application as best I could and submitted it. Because I was looking for a session in the next day or two, I followed up with a phone call the next day (which she appreciated because she was crazy busy and hadn't seen the application) and we arranged a meeting for the following day. During the call, I was also given instructions for a deposit and for confirmation of the session on the day itself and all went smoothly.
When I arrived, I was greeted by a woman who was fully in control of the situation and wanted me to know it from that very first moment. Immediately after welcoming me and shutting the door, she ordered me to my hands and knees to "greet her properly" by kissing each of her feet once then she had me go to the bathroom and strip before returning to the front room. We spoke about what I was looking for and my limits to confirm what I had sent her through email as she pulled out a pair of panties and a skirt she wished for me to wear for her during the session then she began a quick but very effective rope tie of my chest and arms that left room for some clamps on my nipples. She then took her time warming my ass before allowing me to worship her stockings and heels before doing some simple training on the end of her leash.
One of the things Mistress Alexis was excited about was the new toys she had just bought that she wanted to try out. One of which was a set of jeweled butt plugs that she gave me a choice of choosing which of the four I should wear for the next part of the session. I told Mistress Alexis that I would wear whatever she wished me to so after making sure I knew that meant it would be the largest one, we moved into the bedroom area of the condo and she made me lube and insert it into myself while she watched from behind me and I stared into the mirror above the sink.
She was pleasantly surprised when it popped right in and it gave her the idea to pull out a much larger plug, asking me if I thought I could take it for her (it was huge so I really wasn't sure). A smile of pure decadence and enjoyment came over her face at the possibility of it and after allowing my ass to stretch for a minute or two that became the focus of our play. I removed the jeweled plug and she had me lay on the bed while she found a large condom for the toy and lubed it up very well.
She then proceeded to insert it in me. Pressing at times and then allowing my ass to try to stretch and accommodate, then switching my position by having me pull my legs up in the air then laying me on my side to get the most relaxing angle she could to slide it in. The plug wasn't that large from a length perspective but it was very thick at its base and I wanted to take it for her, but even with all of her patient and torturous work it was just too much for me.
Mistress Alexis was disappointed in that but turned it into a positive by taunting me a little with the failure as she bound me to the bed with my ass in the air as she slipped into her strap on that I was going to take "no matter what". This she slid easily and expertly into me before pounding me from behind until she was satisfied that she had used my ass as much as she had wanted to.
For the last part of our adventure, she stripped off the strapon and had me flip onto my back before fully restraining me. During this time she instructed me that she was going to torment me without mercy while I was bound to the bed but also that when she asked a question she expected one of the following two answers: "As you wish" for an activity that I was fully enjoying or wanting her to continue and "If it pleases you" for an activity that I wasn't enjoying (or course we also had safewords set up from the beginning of the session for those things that crossed some line).
Mistress Alexis then went on to an amazing tease and denial scene that mixed pain and pleasure to the point that I couldn't distinguish between the two. All of this is just a blur of sensation with the worst/best of it being the taunting with the Hitachi on various parts of my body while I was begging. Finally, we were done and she released me to the bathroom to clean up and get dressed before having a short conversation as I headed out the door with an ominous warning that instructions were to follow in email (which turned out to just be aftercare items about what a good time she had and instructions about how to proceed if I wanted to see her again).
As for my feelings about Mistress Alexis Kim, I predict that if she stays in the business for a long time, she will end up on everyone's bucket list but my advice is not to wait until then. The metal of her technique and style has been formed and burns white hot with passion as she works to sharpen it to its final edge. However, right now is the moment where the sparks fly off of her in a way that they only do at a certain point in a Domme's career. So, although she will always be an amazing person to see, you are fool to miss her in this moment if you are lucky enough to have the opportunity."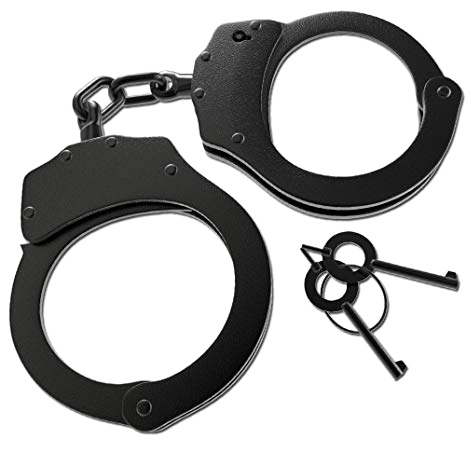 – Reviewed by C. P. Paris June 2017
"I recently met with Mistress Alexis Kim and I really enjoyed being dominated by her.
She's not only a stunningly beautiful young woman with a perfect body shape and a seductive voice, but also a very skilled dominatrix. In addition to her natural authority and her great creativity in tormenting someone's body, she has a lot of BDSM equipment and perfectly knows how to use it: in my own case, I notably had the opportunity to test her electro-torture device (which definitely was a moment of great intensity) and to be subjected to her great rope bondage skills.
Although being a sadistic mistress who takes full control of our bodies and minds, she's also a very nice and friendly person before and after the session, which is always much appreciated. She's very attentive to our expectations and shows a lot of professionalism in both the organization and the conduct of the session.
Thank you again, Mistress Alexis Kim, for this unforgettable experience."
"J'ai récemment rencontré Mistress Alexis Kim et j'ai beaucoup aimé être dominé par elle.
Elle n'est pas seulement une très belle jeune femme avec un corps parfaitement sculpté et une voix séduisante, mais aussi une dominatrice très talentueuse. En plus de son autorité naturelle et de sa grande créativité pour torturer le corps de quelqu'un, elle a beaucoup de matériel BDSM et sait parfaitement comment l'utiliser : en ce qui me concerne, j'ai notamment eu l'opportunité de tester son appareil d'électro-torture (ce qui fut indéniablement un moment de grande intensité) et d'être soumis à ses compétence en matière de bondage.
Bien qu'étant une maîtresse sadique capable de prendre le contrôle total de nos corps et de nos esprits, elle est aussi une personne très agréable et amicale en dehors de la session, ce qui est toujours très appréciable. Elle est très à l'écoute de nos attentes et fait preuve de beaucoup de professionnalisme dans l'organisation et dans la conduite de la session.
Merci encore, Maîtresse Alexis Kim, pour cette expérience inoubliable." 
– Reviewed by W. B. Florida Oct 2016
"I had an amazing session with Mistress Alexis in October of 2016. She made the process of scheduling a time and discussing interests prior to the session comfortable and easy. In the session she is firmly in control, but also comfortable, relaxed, and open, with a wicked sense of humor. She is very beautiful in person and looks amazing in any of her selection of stockings and heels. I hope to get session with her again soon. In short, I highly recommend her."
– Reviewed by Orangezzzzz on TER August 2016
"I highly recommend Alexis Kim. If the length of this review alone isn't enough to persuade you to go see her, know that Alexis is a pro-domme who has been in an episode of Playboy Undercover that was showcasing the Atlanta Dungeon (where she works). For me, this was the cherry on top."
"Goddess Alexis has the most amazing dungeon. I was transported away from my mundane life into a fantasy paradise! There were so many BDSM/fetish toys I didn't know which ones to beg her to use first! My Goddess used them all, slowly and expertly… I was so excited and humiliated, I dripped everywhere and was forced to lick it up and masturbate as she watched and laughed. I have never had such an intense experience." Alex T
"Goddess Alexis, I am very impressed and charmed beyond words! You are one of the most beautiful and spectacular Mistresses I have ever met. As I admitted to you during our session I am completely overwhelmed by powerful, confident, dominant, Asian women such as yourself. I can't wait to see you again."
Succumb to My every whim and will
Relinquish Yourself to an Exotic Woman of Power!